Preaching the good news: Jesus Christ Died, Risen, Coming again!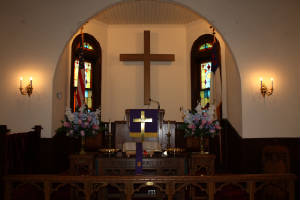 The mission of the Church is to make disciples of Jesus Christ for the transformation of the world.
The risen Christ made it clear: "Go therefore and make disciples of all nations, baptizing them in the name of the Father and of the Son and of the Holy Spirit, and teaching them to obey everything that I have commanded you" (Matthew 28: 19-20)
Inspired by the example of Jesus and empowered by God's love for us, we all carry out our ministry, both individually and together with others.
++++++++++++++++++++++++++
For those who don't feel comfortable joining us in person, offerings can be made online via Paypal using the following link or mailed to Atco UMC 2128 Atco Ave, Atco NJ 08004


Online Worship
************************
Update: Suspending In-Person Worship Services
On Thursday, November 19th, our Adminstrative Board made the decision to suspend all in-person worship services for the remainder of November and December (including all Christmas Eve services). Click on the link below explaining the reasons for this decision.